Wow, I feel so special! I now have over 300 followers on Instagram!
My children's book, Slow Dog, was released in September and the reception has been wonderful. Multiple 5-star reviews on Amazon and Goodreads and lots of love on social media. Best of all, Ma and I are giving back. We donated to LifeLine Animal Project, where I came from. We also donated copies of Slow Dog to a charity book sale hosted by Good Mews. My veterinarian Dr. Dani of Pet Fixer endorsed the book and I got to star in a video with her!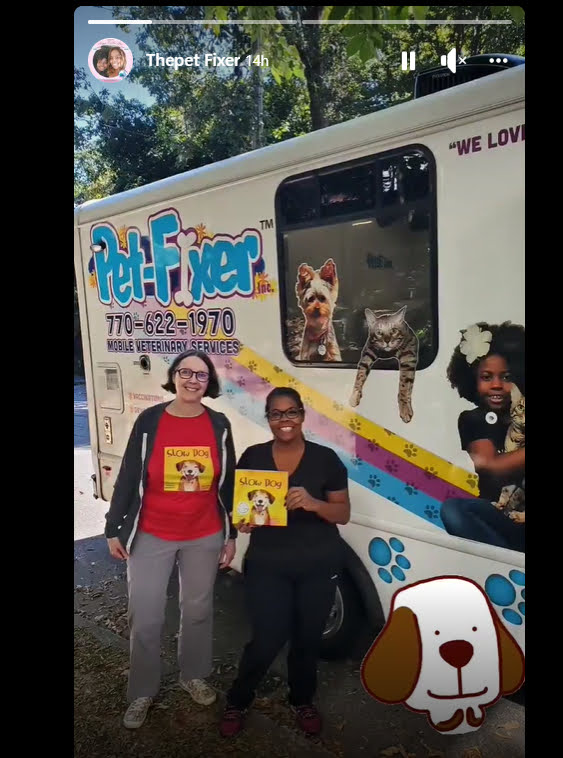 As you can see, I've been busy. More good things to come this holiday season. Love you all!