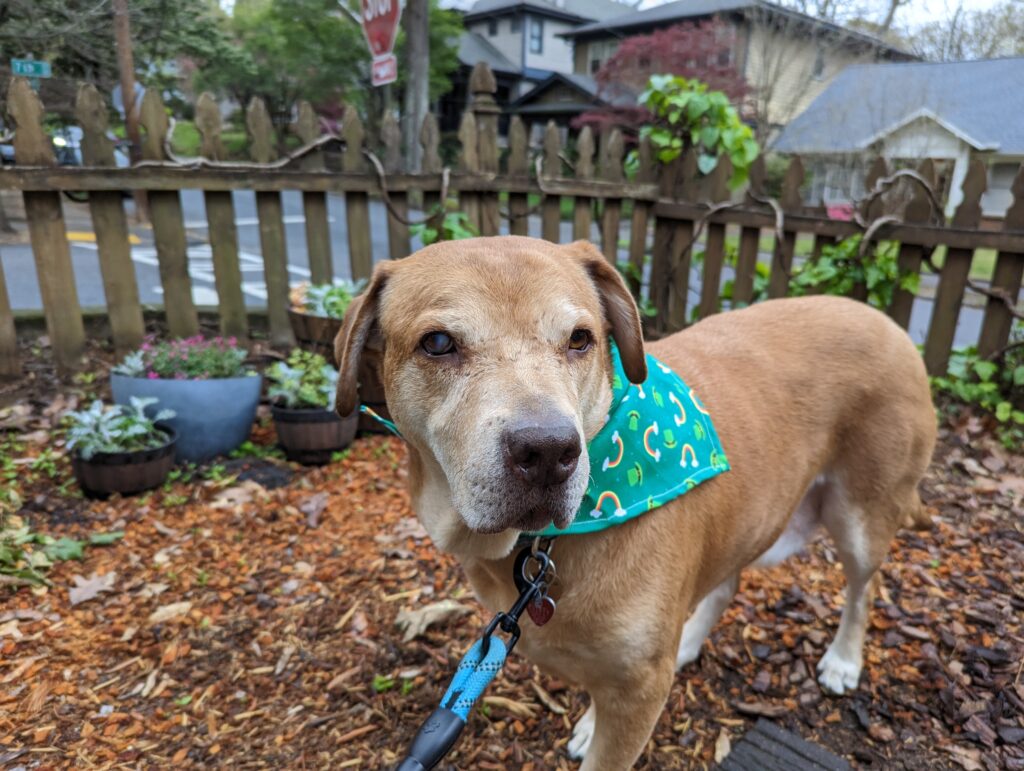 Hope you are having a good St. Patrick's Day. It's raining here which Ma says is typical Irish weather. Ma is of Irish heritage so she's had me wearing special bandanas all week to celebrate. I don't mind wearing them, at least I won't get pinched!
Now if I can just find that pot of golden treats …
If you need a holiday gift, consider my children's book, Slow Dog. Reading is a good rainy day activity. You know what's also a good rainy day activity? Napping.
Love you all!