My children's book, Slow Dog, recently did a tour of Las Vegas. Ma brought a copy of the book and took a photograph at the famous Las Vegas sign!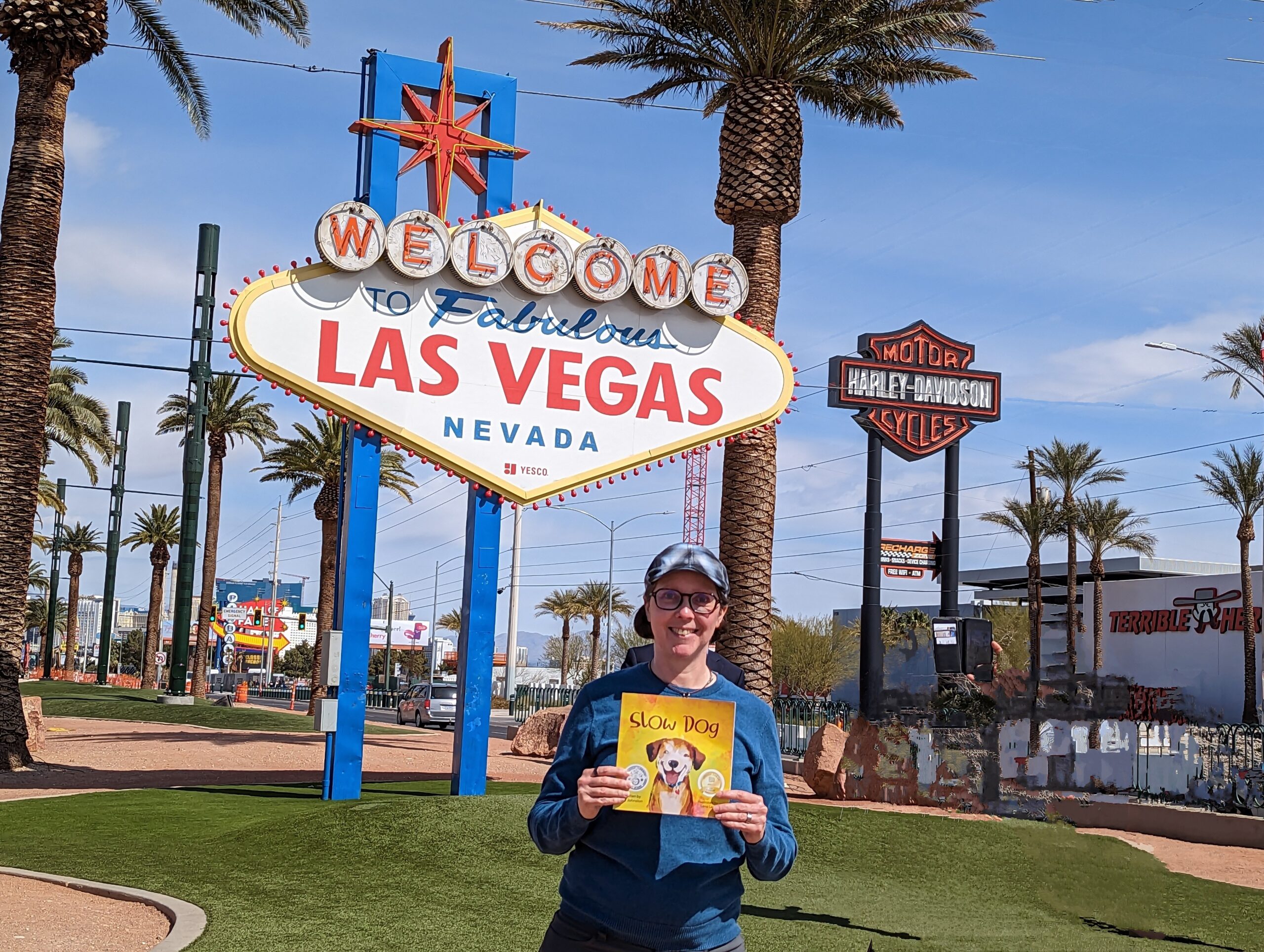 This month we made a Slow Dog book proceeds donation to Hearts Alive Village, an animal rescue organization in Las Vegas. This rescue offers so many great programs to support animals in need and to help pet owners keep their beloved pets in their homes.
Ma bought me a souvenir, a stuffed toy that is a replica of the Las Vegas sign. I love it!