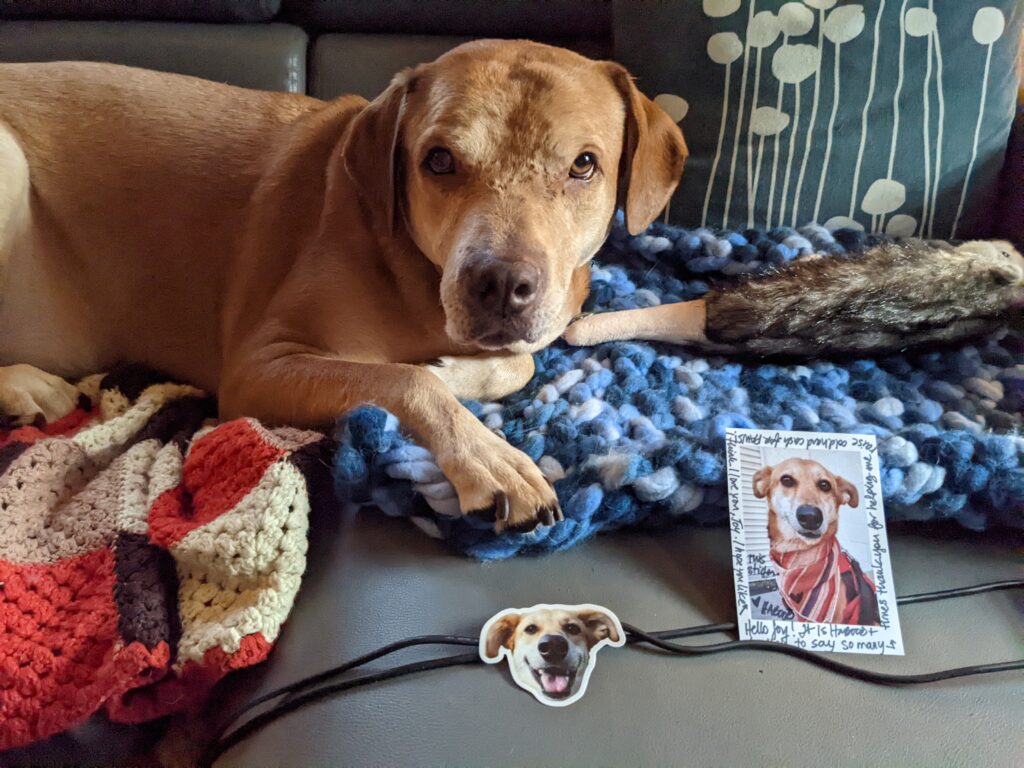 This week we learned of the sudden passing of a beloved friend: Haboob. He was a rescue dog who came all the way from Egypt and found a home in metro Atlanta. He had special needs: an injured leg and behavior challenges. But his adopter loved him and welcomed him into her pack. With routine activity and eventual surgery to remove the leg and make him a tripod, Haboob thrived in his forever home.
Haboob was quite famous on social media, where he entertained his adoring fans with gossip from the neighborhood via colorful Instagram posts. His love of cheese was legendary. His adopted mom raised a lot of money for PAWS Atlanta by featuring Haboob in her fundraisers.
We want to highlight the extra care it takes when adopting a pet with special needs. It is not a good situation for everyone. But for those people who are prepared for investing the time and patience in caring for such animals, it can help save them from languishing in shelters and facing euthanasia.
Haboob will be missed, but his legacy will continue. In memory of our friend, we are making this month's Slow Dog donation to PAWS Atlanta.