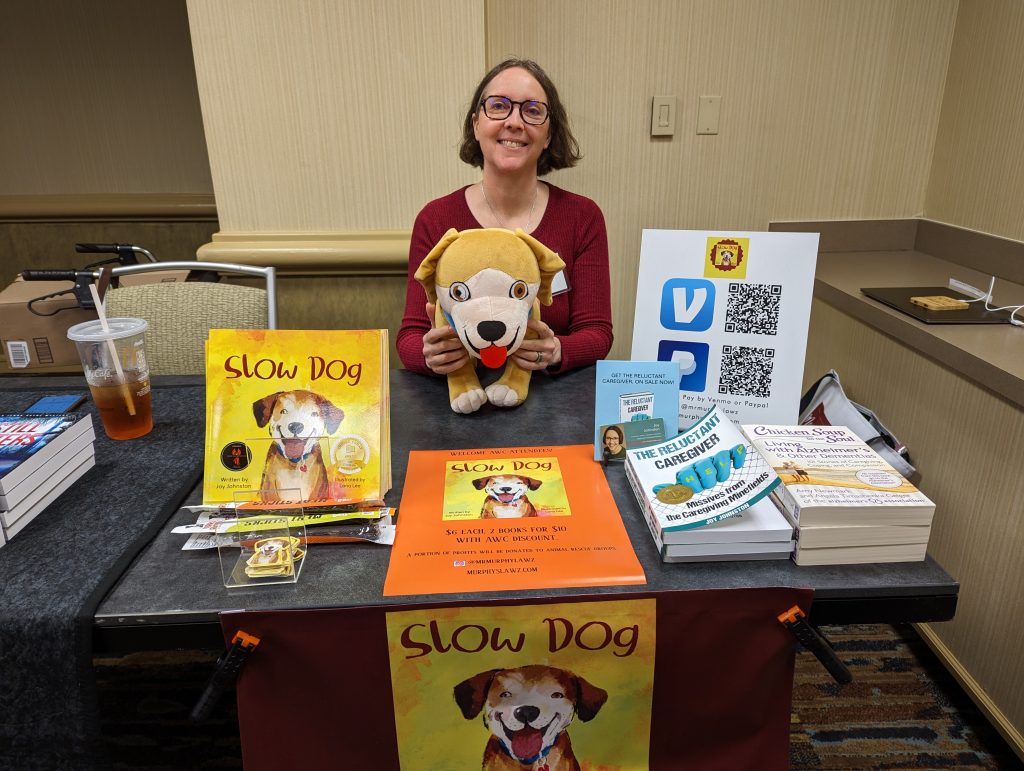 Thanks to all who bought books and gave Ma positive feedback about Slow Dog at the Atlanta Writers Conference Book Fair on Friday. I was there in spirit, check out my mini me!
Ma enjoyed meeting other authors. She even met authors who also had written children's books about dogs. Check out Don't Forget About Fred which is a fun interactive children's book. Also take a look at Mazie's Full Heart.
Ma was impressed by all of the creativity she saw on display at the book fair. She hopes to do more events in the future.