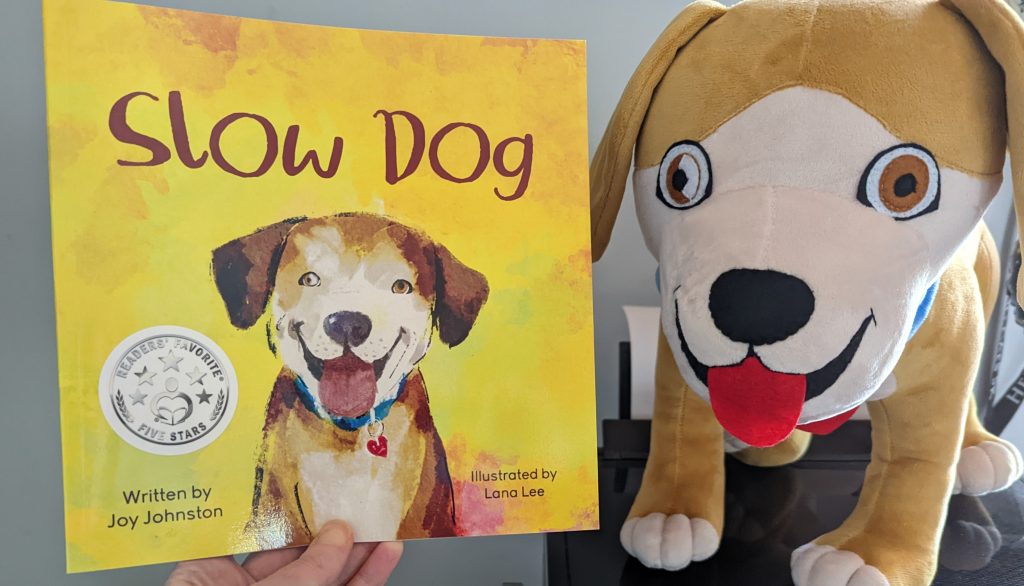 This Friday, May 5, Ma will be at the Atlanta Writers Conference Book Fair. She will have plenty of copies of my award-winning children's book, Slow Dog, for sale at a special discount price.
Dogs aren't allowed, but my stuffed animal twin will be there. Come by and say hi! Ma will be there from 11 a.m. to mid-afternoon. A dog treat will be included with each book purchase, while supplies last.
A portion of book fair proceeds will benefit animal rescue organizations. This month, via the PAWS Atlanta calendar contest, we raised $85. Way to go, pawsome team!