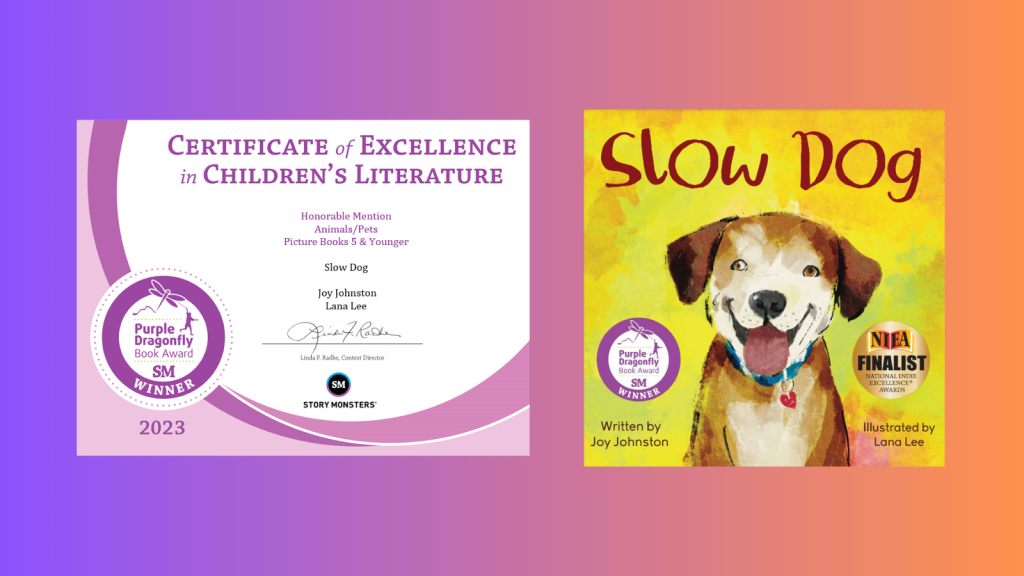 Friends, we are so excited to announce that Slow Dog received Honorable Mention recognition in two categories of the 2023 Purple Dragonfly Book Awards.
This contest was only for children's books so it's even more meaningful to us.
Thank you for your support. We have donated to many animal rescues with the proceeds from Slow Dog. If you'd like to buy a copy to share or donate, that would be pawsome! Even better, visit your local animal shelter and adopt or foster a dog.