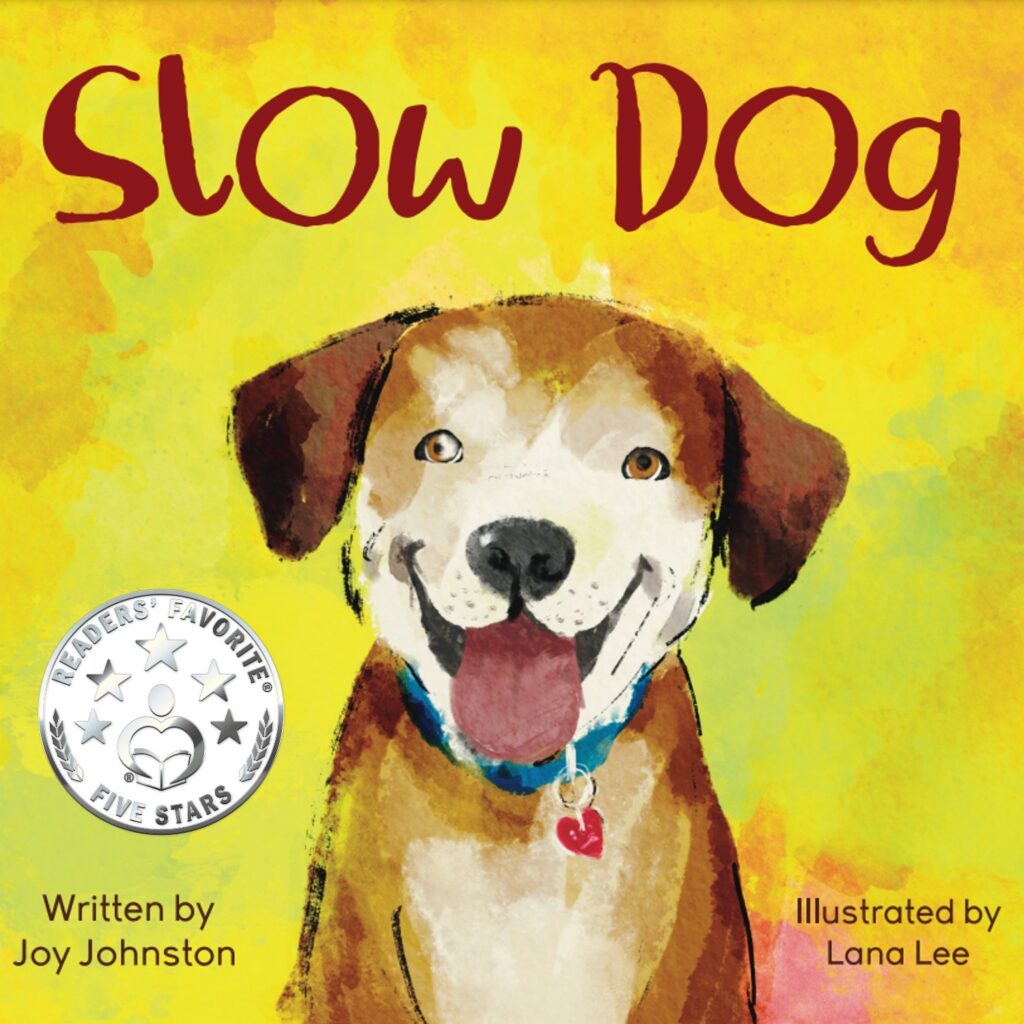 Wow! Slow Dog received a 5-star review from Readers' Favorites. Here's an excerpt from the review:
Slow Dog by Joy K Johnston is a delightful and inspiring book showcasing the small and amazing things we fail to notice and enjoy because we're always in a rush. This appealing book is a timely reminder that the world around us is filled with wonderful things waiting to be discovered. It was so heartwarming to see the joy on Destiny's and Murphy's faces when they discovered all the new beautiful things. The illustrations from this cute and sweet book are lovely and well done. Johnston's exciting and adventurous story will touch the heart of dog lovers of all ages. It is a must-have for all youngsters who want to see life through the eyes of a special dog.

Emma Megan for Readers' Favorite
Ma and I are so grateful with the lovely reception Slow Dog has received. Thanks to all of those who have read my book, left reviews, left nice comments on social media and shared with others. We will be sharing how we are supporting the local rescue dog community in future posts.